Bent HOUSE
Enjoy the views. This is a great apartment. lots of woodwork, tall ceilings, big windows and a nice sized kitchen. There are 4 closets plus a big pantry in the kitchen. All of it needs paint, walls trim and the ceilings. None of it is terribly bad. Your only neighbor is Pam, the 50 year-old retarded daughter of the landlord.
Please notice - - these photos were electronically retouched to eliminate the roaches, rats and other unsightly urban vermin.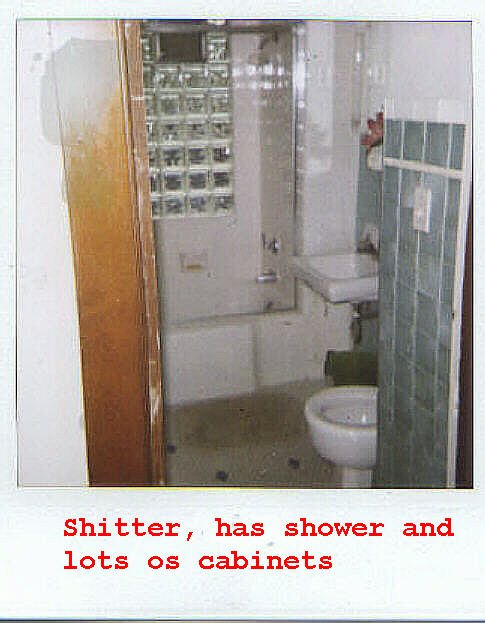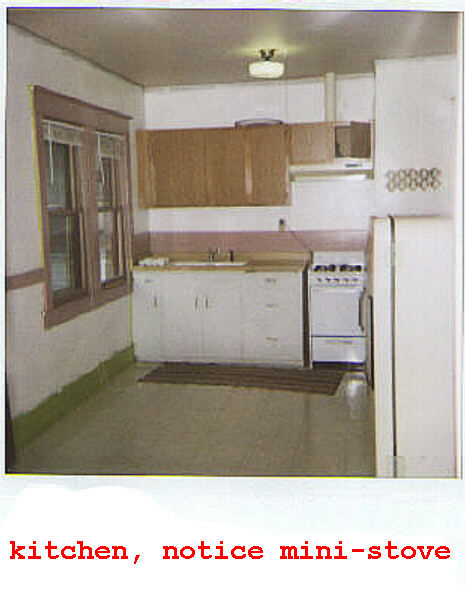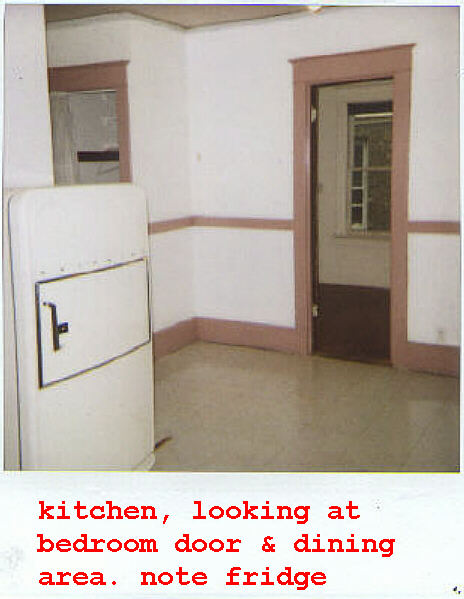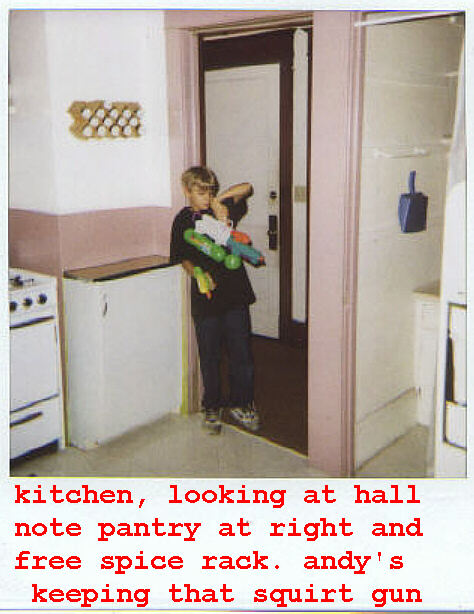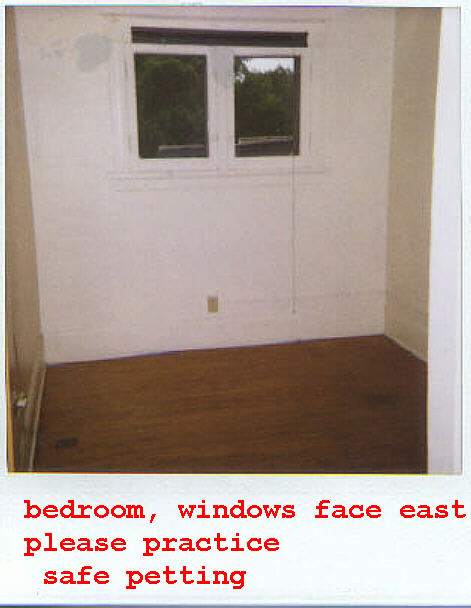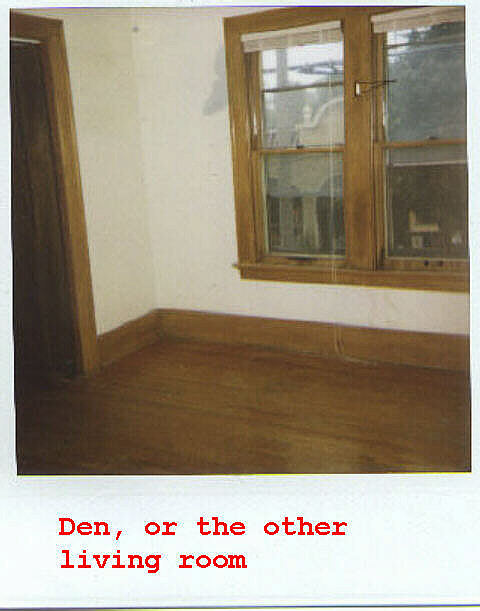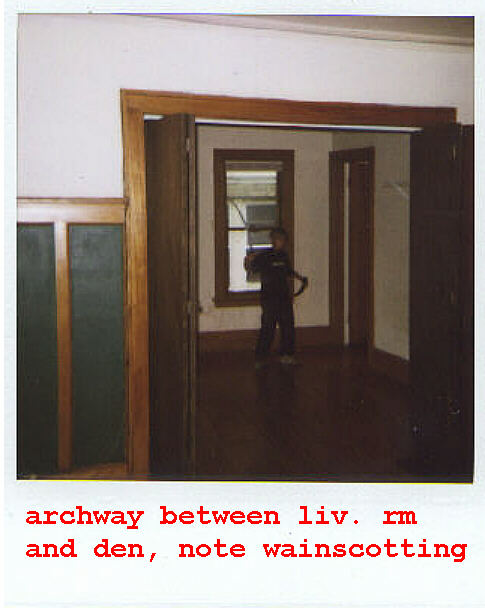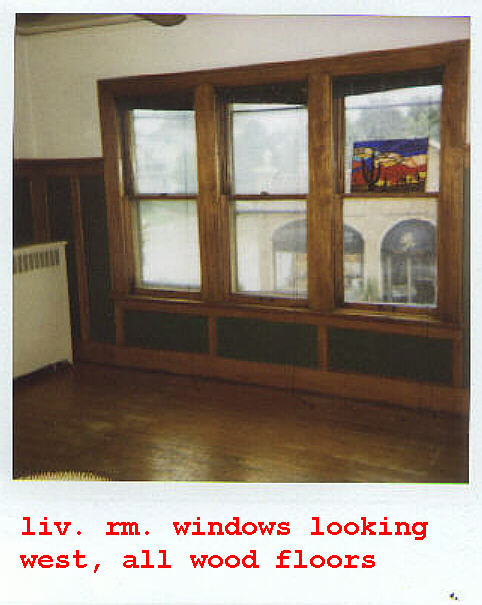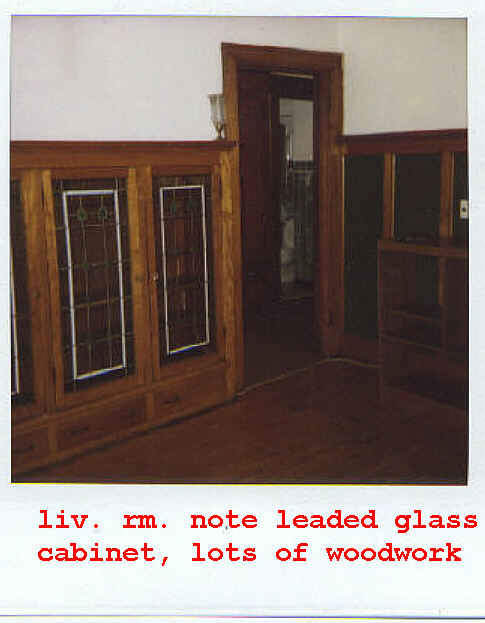 That's it bud... the cats will love it , you will love it and *she will love it.
* She : the woman who will one day recognize your independance as a virture,
and marry you because of your mastery of the gentle craft of SHOE REPAIR.